Restaurant options
Lunch options for EPTT participants
Restaurant options inside DCTA Campus:
The COCTA restaurant has a special price for the EPTT 2016 participants.
COCTA has self-service buffet and the food is sold by kilogram, pay-by-weight buffet.
Prices:
R$ 34,90/kg without barbecue
R$ 39,90/kg with barbecue
The restaurant is very close to Auditorium B, EPTT 2016 venue, 8 min walking or around two minutes by car.
Map:
Pictures: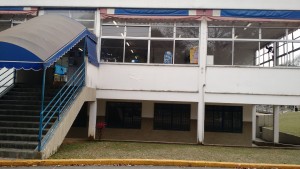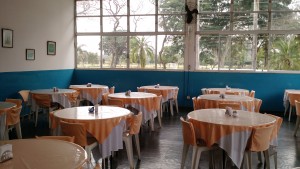 Small restaurants inside DCTA Campus:
Cantina do IPEV
Cantina do H8
Cantina do X10
Cantina do Bigode
Cantina da USCT
Fran's Café
Restaurante Bylla's
Restaurants close to DCTA Campus:
Several restaurants at CenterVale Shopping
www.centervale.com.br
Avenida Deputado Benedito Matarazzo, 9403 – Jardim Oswaldo Cruz, São José dos Campos – SP, 12215-900
For others restaurant options outside DCTA campus, visit: